According to a research conducted in United States, roughly 70 percent of all lotto winners loose it all in within a few years. The rest 30 percent manage to invest their money wisely. Read below five stories of lotto winners that have managed to do that:
1. Yancy Hicks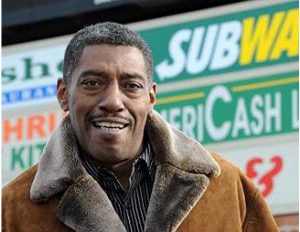 Working at McDonald's might not be a dream job for many, yet how does it sound to have your own Mc'Donalds franchise? That is exactly what Yank Hicks did with the one million dollar he won from the lottery.
Later after realising that doing hamburgers and salting french fries did not interested him, he decided to become a Subway entrepreneur.  Even to this day, the man runs a successful Subway franchise in Illinois, United States.
Hick has invested part of his money to buy a new house and also has payed his daughter's university fees
2. Jason Fry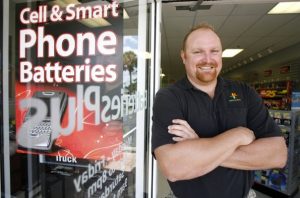 All lotto winners do not use the money wisely from the very beginning. A good example is the American lotto winner Jason Fry who in 2007 won a 13 million slice from a jackpot worth of 47 millions. As a first step, he bought himself a expensive Cadillac Escalade, after which he rented a limousine and traveled to Orlando with a friend to watch the Citrus Bowl football tournament. He continued spending his money aimlessly until he realised that sooner or later he will run out of money. Soon after Fry decided to invest some money into a local golf club, which currently makes a 300 000 euro annual profit.
Fry did not only invest to the golf club but also to a local firm called Battery Plus that produces batteries. Now a days the company has a annual turnover of over one million dollars.
How would you invest your money - Reach for this week's 83 million Eurojackpot:
3. Emma Wildin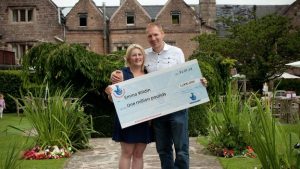 Emma Wildin, a British mother had been buying lotto tickets regularly, yet had only won small amounts every now and then. In 2013, however, the woman got the luck on her side - her lotto ticket matched all numbers making her a millionaire. Instead of spending the money aimlessly she decided to invest the money into rental properties. Investing into two apartments turned out very profitable. Now Wilding is able to stay home with her two young children, which has alway been her biggest dream.
4. Brad Duke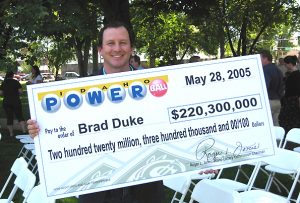 When Brad Duke won a 220 million jackpot, he confidently decided to turn the money into one billion, by conducting a clear and detailed investment plan. Soon after he had claimed the prize he invested most of the money to his two consulting companies, which enabled the companies to significantly increase the activities. 
"I have always desired to succeed, because I want to be able to offer the next generation three things; education, jobs in my companies and enough financial support to be able to implement their dreams." Duke claims in an interview for Kiplinger.com
The man is still working on the one-billion target, yet he strongly believes that he will reach it within few years. 
5. Peter Lavery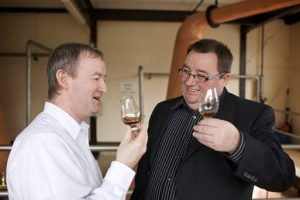 In the spring of 1996 the Irish Peter Lavery won over 11 million dollars in the lottery and has tripled the amount since then. However, the beginning wasn't bed of roses - The man spend the first six months in a local pub drinking hard drinks at least five days a week, turning his life around.  
"After the lottery win I didn't go to work for six months, which was for my hardworking personality very unusual," Lavery recalls in an interview with The Telegraph. "I didn't know how to spend my time so I ended up drinking five days a week and I fell into depression. In order to get off the treadmill my doctor suggested to get myself busy and so I did."  
Lavery decided to buy 33 real estate properties, which he rents all over Northern Ireland. Moreover he set up a whiskey distillery, which in recent years has collected more than 35 million in investments.
The lottery win has not only secured Lavery's future but also improved the local economy by creating jobs for over 80 people. 
DON'T MISS THIS WEEK'S 83 MILLION EUROJACKPOT: